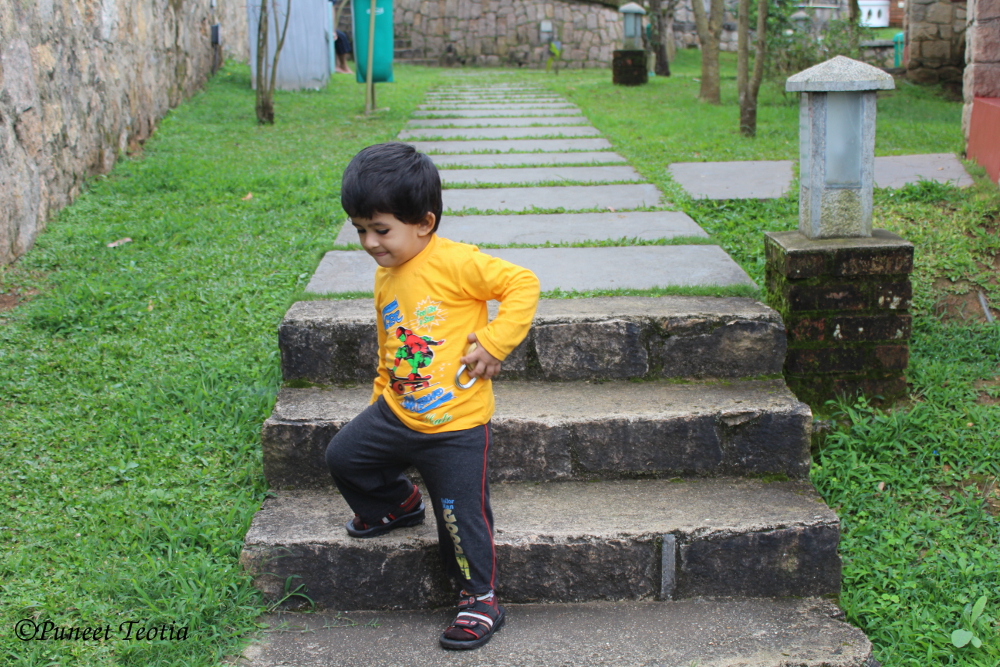 Travelogue
Ten Cautions One Must Take While Travelling Along With Kids
Vacations have always been great when plans are rolling out to explore new places across the world, country or might be within a city. But, to enjoy your visits perfectly, a thorough planning is needed to be done so that last minutes hiccups could not spell the confusion. If you are travelling alone, it might not require much of preparations; if you are flexible with the audacious circumstances. But if you are accommodating kids (especially toddlers) along, you need to ensure that you are well equipped to handle them efficiently and make most of your visit.
Below are the ten not-to-be-missed cautions that one must undertake to avoid last-minute fuss while travelling with kids
Book-in-advance
Hopping into a hotel and then discovering the non-availability of accommodation could give a break to your enthusiastic start of your much-awaited journey. It is however recommended to book the hotels in advance while travelling with the kids, so that when you reach the place after a long and hectic journey; you may straight away check-in and relax. The hassle of finding accommodation upon reaching the destination only adds chaos to the vacation.
Keep some extra-time to avoid last-minute rush
While travelling with kids, you need to key-in some extra time while adhering to your schedules. This extra time is meant for settling down your kids and meet up the last-minute rush with them. Don't plan your activities back-to-back as kids will not be able to cope-up with the same. Say, after check-in to a hotel and then thereafter exploring the city, there should be considerable time-gap so that kids can gear up to enjoy the activities.
Keep a count on essentials
From anti-bacterial wipes to hand-sanitizers, these are some of the essentials which must be taken along while travelling with kids. It is quite obvious that getting hold of wash facilities shall not be possible every time during the course of travel. Thus, these tiny yet crucial essentials will make your travelling more easily with kids by setting off some common bugs arousing from germs.
Enquire about the climate of destination beforehand
Before heading to the destination, make sure of the climate of the place you are headed for. A thorough research is needed to be undertaken about the climatic conditions so that you can pack the stuff in accordance with the requirements. If the weather is cold and you have not arranged for jackets and pullovers for your kids, then you will end up rushing for some last-minute shopping out there and may find difficult to grab the things as per requirements, as you shall be new to the place.
Keep some medicines handy
Stomach-aches due to unhealthy food, foot-cramps due to excessive travelling or sometimes fever due to exertion are some of the common syndromes that you can deal with kids while travelling. Hence, it is advisable to keep some basic medicines handy to deal effectively with such situations. In fact, not just kids, at times we may also require the same during travels due to the out-of-routine regime.
Get hold of a not-so-expensive camera
Who doesn't want to treasure the good memories and when the technology is advancing, why not to get hold of the best of gadgets to capture your best moments? Then, why a not-so-expensive camera is required? Well, let your kids explore the world with their eyes. You shall be amazed to explore their clicks. They will definitely make the most use of it and who knows a budding photographer would be discovered on this trip? So, keep them engaged with their share of excitement and let them explore their worlds.
Mini backpacks for them
It is always advisable to carry smaller backpacks so that they can be transported easily. However, for your young ones, you can manage a smaller bag-pack with their essentials and let them enjoy the responsibility of handling it on their own. This will not only reduce your handling-hassles but also let them have a freedom to handle the things on their own.
Brand them
In case you are required to get through the busy airports or public transports, ensure that you write your contact details on the arm of your toddlers. Under unavoidable circumstances, if you lose the contact with your kid or might they lost, they shall have a sufficient information that can help to track you.
Involve your teenagers into tour-plans
The teenagers today are not just smart in handling mobile games but also in enacting a good plan for a vacation. Let them extend a helping hand for packing up your bags to nabbing the essentials. This way, they will not only feel more involved but definitely help in churning out the entire vacation become a huge success.
Go app-y
The best way to keep your toddlers engage is to get them busy with some interesting toddler-friendly apps recommended on your mobiles. This will not only reduce your luggage on the part of a toy-box but also break the monotony of playing with same games again. However, it is strictly recommended to keep a check that the toddlers should not get themselves occupied with them most-of-the-time.
With these easy tips, you can definitely plan-out a great family vacation with your kids!