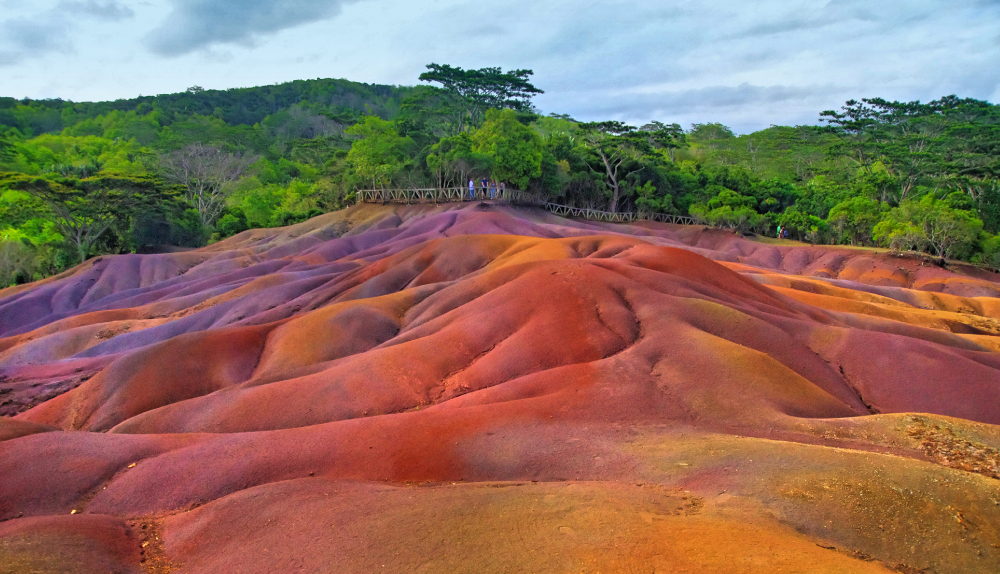 Travelogue
Why Mauritius is an incredible Honeymoon Destination!!!
If a beach-honeymoon is a perfect idea for love-birds like you, then nothing could be better choosing Mauritius as the honeymoon destination. From its crystal blue Lagoon to beautiful beaches, the place is up to serves the honeymooners with loads of adventure and fun. With its picturesque views and alluring environs, Mauritius is hitting the sacks with it's expedite pleasures. A honeymoon is a time to relax and rejuvenate yourselves, the place has all in its kitty from letting you relax over the beach side to indulging into some adventurous water sports.
Here is the list of things-must-to-do, to explore why Mauritius is an incredible honeymoon destination
Charmarel Village – Seven Colored Earth
The alluring beauty of the place makes it a perfect destination for honeymooners to spend some time together at its tranquility and serenity. It's unusual seven colored surface makes this little village in South Mauritius appealing to its visitors. Not just its unusual colored earth-surface, it also boasts one of the highest waterfalls in Mauritius making it top choice for visitors to explore the quietude of this beautiful place.
Go adventurous with a sky-dive
Add a tinge of adventure to your romance by opting for an engrossing sky-dive in Mauritius.  The spectacular aerial view from a whopping height of 10,000 sq ft will definitely give you goosebumps in first go. The alluring 360-degree view of Mauritius is surely an enchanting experience which is truly worth to treasure.
Shop till you Drop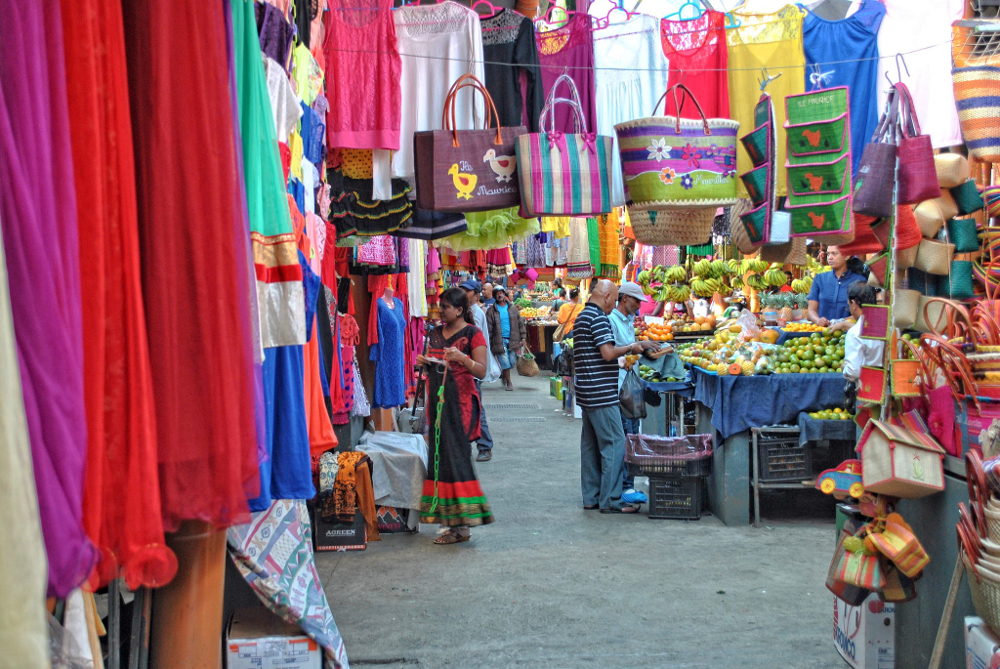 No vacation could ever be complete if you don't pick up some local stuff reflecting the traditional and cultural aspect of that particular place. And if you can shop at reasonable prices, it is surely a double-bonanza. So, at Mauritius, places like Goodlands, Grand Baie, and Quatre Borne are some of the shopper's paradises that will make your shopping experience absolutely commendable!
Spectacular Ile aux Cerfs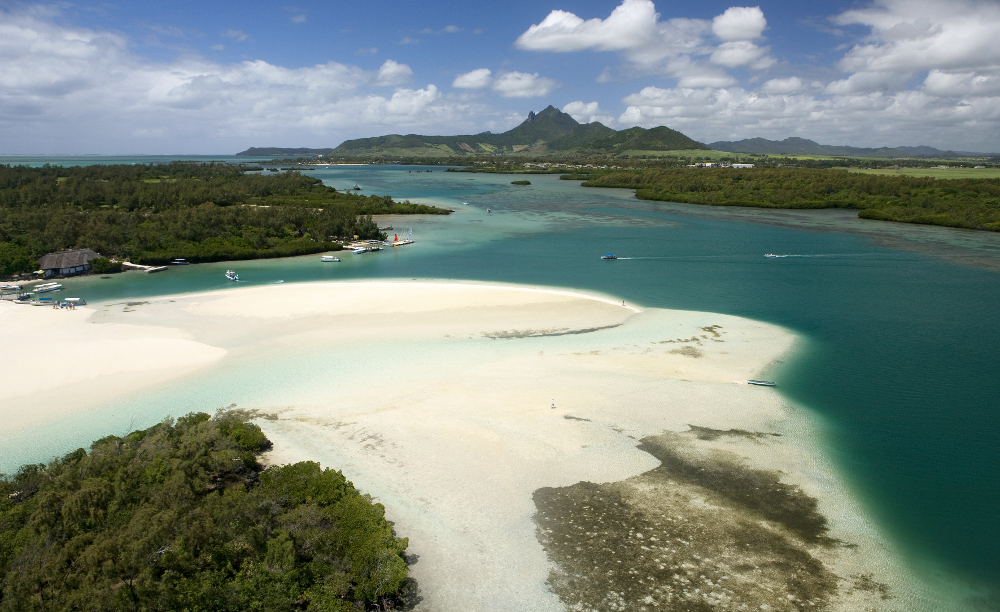 This famous island is well known for its striking views including turquoise blue water, sandy beaches, and serene palm trees. Lying to the East coast, this spot in Mauritius has an array of restaurants to offer to make you love-journey extraordinary. A romantic meal at the beach side with a sizzling barbeque will make your dinner date enthralling.
Exotic Dine and Wine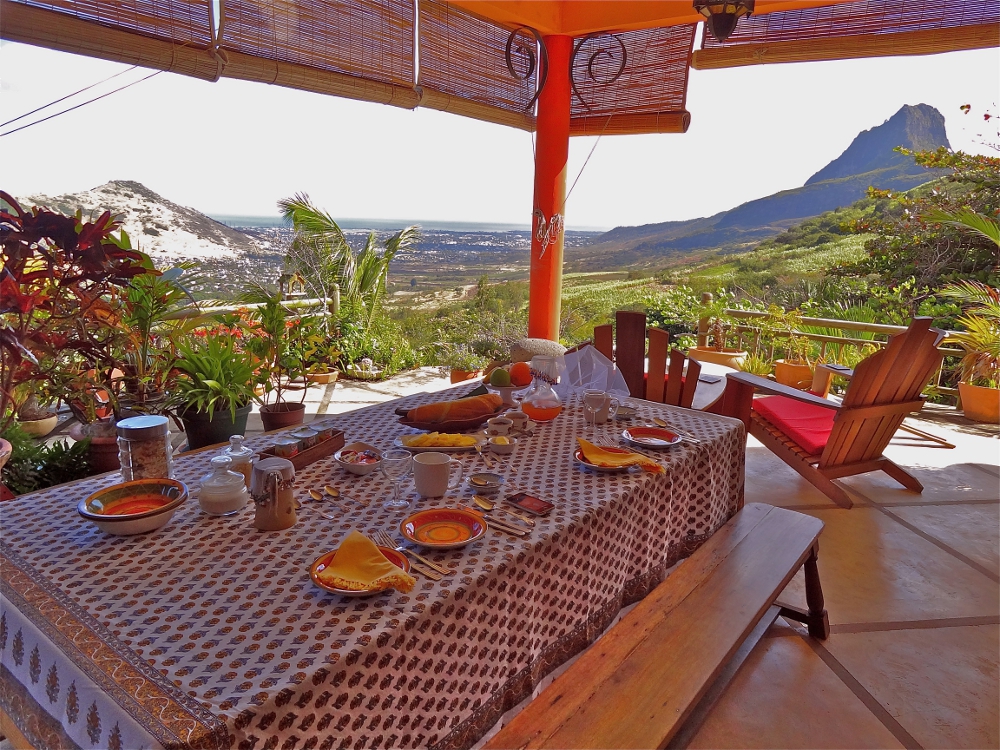 From romantic fine dine to exploring exceptional street food, Mauritius will not disappoint any foodie in either of the ways. Dholl Puri is one of the famous street food that must be explored to tickle your taste buds. If you are looking for an exclusive romantic dinner date, resorts like Oberoi are up to serve you remarkably. Chapeau La Paille in Port Louis, as well as Dewa & Sons on Rose Hill, are the two places that are on the recommendation list.
Go adventurous over beaches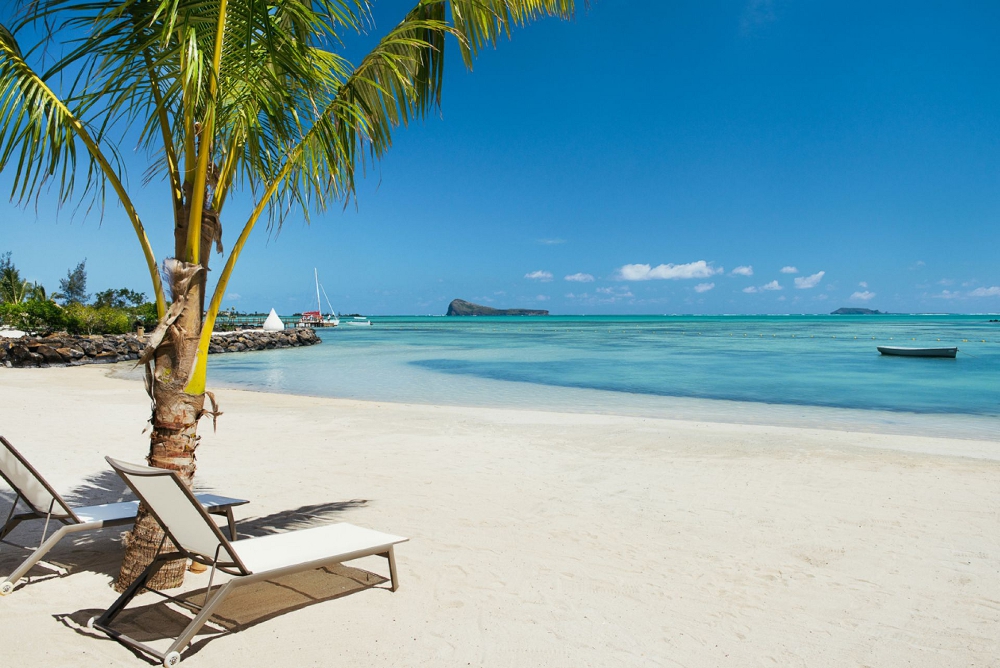 Beaches are the USP of Mauritius making it exceptional as a honeymoon destination. Right from exhilarating ski-diving to a thrilling para sailing session, you have all the reasons to soak yourselves into some fun-filled activities. How about a perfect beach-side candle-light dinner with your spouse? Sounds romantic!
Explore the coastal roadways
This beautiful island is worth exploring for its extensive roadways as well. To do so, hiring a taxi is a cumbersome idea hence it is recommended to opt for a rented car. With this, you have the flexibility to explore markets and city center at your disposal. However, sugarcane plantations should not be given a miss. A long drive with your love of your life is truly a lifetime experience here.
Rejuvenate yourself with Special Spa
After the hush-hush matrimonial affair, a honeymoon is a time to relax and what could be better than opting for an invigorating spa? Signature Mauritian spa is one of the striking experiences that every honeymooner must explore to make their journey riveting. This soothing experience must top the charts of things-to-do in Mauritius.
As Mauritius facilitates the visa-on-arrival facility, so even if you are chalking-out last moment plans, Mauritius is worth to top the charts of the list of destinations!