Mother is the first woman in every son's life who introduces the world to him with her unconditional love. This emotionally overwhelming relationship has no bounds and deep-rooted from both the sides exceptionally. The significant role of a mother in every son's life is determined by the fact that the behavior and a sensitivity of every man depend on the relationships they have with their mom in their childhood. Here are the few factors that govern this relationship as iconic
Emotional Interdependence
Every confident man is truly loved and nurtured by his mother in his childhood. A research has revealed that a man is more capable of being a lover and good friend if he derives an unconditional love from his mother in his childhood. The distant or a coldness in the behavior largely reflects that the man does not have a healthy relationship with his mother during his childhood and he also lacks confidence in establishing a relationship to any woman in the later stages of his life. Thus the emotional behavior of a man is largely governed depend on how he has been treated by his mom in his childhood.
Overall Intelligence
With lesser behavioral problems, the man having greater emotional bond are turned out to be more emotionally strong than those who do not have such a healthy relationship. The confidence level of a man is quite higher who are emotionally well-connected with their mom. Alternatively, aggressiveness and hostility in nature are some of the behavioral impacts that have been observed in the son who does not maintain a healthy relationship with their mom. Such behavioral flaws may not be witnessed at the initial phase of their life but these are quite reflective at the later stages of life.
Good Behavioral Controls
Right from social settings to other behavioral aspects, a son who has a strong emotional bond with their mother observed to have a better self-control. The emotional intelligence is quite higher with the ones who have a healthy relationship with their mother in their childhood.
More Respect Towards Women
Being mother as the first woman in every son's life, her vital role always makes him oblige not just towards her but the feminism as well. The contribution to a family is quite significant by a woman as a mother, daughter or a daughter-in-law and the man starts to learn it from the initial phases of life when he maintains a strong bond with the first woman as a mother in his life.
Better Academic Performance
It has been observed that the mothers who keep a constant eye on their son's academic performance perform better as compared to the ones who are dependent on other sources. Not just academically, the consistent attention by a mother also improves the emotional adequacy of a son.
No Male Stereotypes
Boys who are strongly raised by their mothers are observed to be more expressive emotionally. They do not believe in the hypocrite laws of masculine society like boys don't cry or they are always superior to woman. Instead, such son firmly accepts the fact that woman is quite strong and are equally able to handle the most critical situations of life as the man do.
The imperative role of a mother can never be ignored in a son's life. She always plays a role-model and her emotional-touch no doubt plays a significant role in the intelligence as well as the emotional behavior of a son positively.

The following two tabs change content below.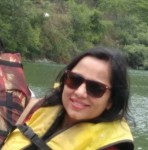 Reema Singhal
A finance postgraduate with 3 years of work experience with a leading media house, Ms Reema Singhal gave her way to the writings 2 years back. Motivated by the concept 'Be your own boss', blogging always magnetized her as a profession. Blogging entices her creative bend of mind and she feels good about acquiring knowledge in different streams. Till date, she has worked anonymously for many projects and has an extensive experience of writing for food, travel, beauty, health, real estate and lifestyle. Reema Singhal is an enthusiastic writer who is a fervent foodie, loves to travel and interact with the people from different walks of life. She meticulously believes "Being Human is the god's greatest blessing, so live each day King-size".

Latest posts by Reema Singhal (see all)