The reason why daughters love their Dad the most is… that there is at least one man in the world who will never hurt her.
Every daughter has always been a princess to her father. This beautiful relationship gives the father a marvelous ability to influence their daughter's life and live-up as a role-model for her. Being the first man in a daughter's life, he sets a brilliant example on how she could expect to be treated by other men through-out her life. But what a daughter actually expects from her Dad is still a great mystery. Let's unwind some of the aspects of this beautiful relationship that makes this 'bonding' so heavenly.
The world of every daughter in her adolescence is filled with mercurial ups and downs. Her dad is a real mentor to her to guide her through the various phases with a balanced guidance. A dad who is strict and forgiving at the same time is what a daughter always seek as 'blessed'.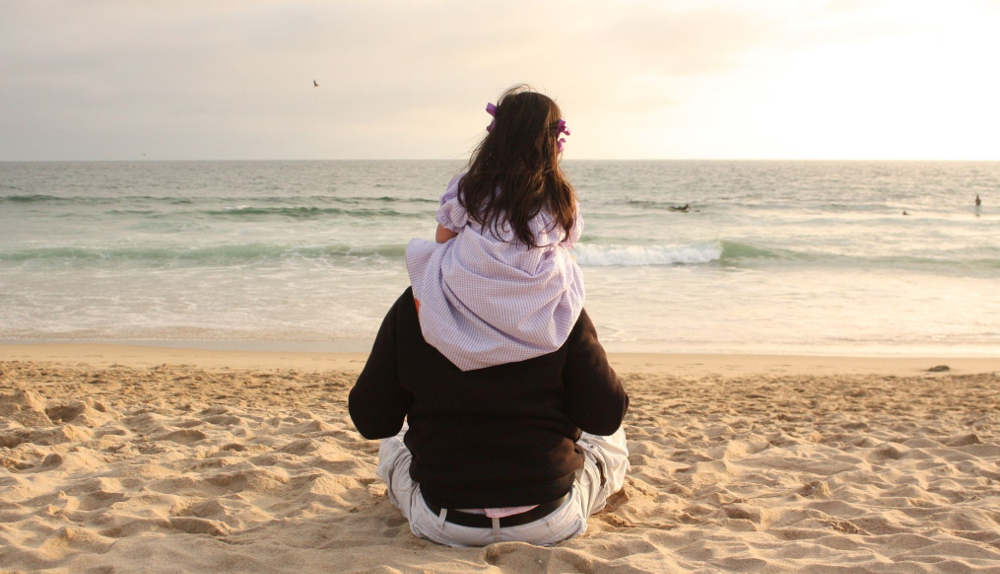 Daughters thrive to rely on their dad as they know this man will always be stood with them in all her ups and down. From pushing her in swings in her childhood to motivate her to pursue her dreams in her adolescence, each Dad work harder for her 'princess' better tomorrow.
Right from a level demeanor to her consistent presence, a daughter always looks upon her Dad through all her passing years. After all, Dad is truly a support system for every daughter. All she expects an unconditional love that nurtures her like anything in this world.
From dating boys to choosing the husband, every daughter always looks for boys who have some of the traits resembling with her dad. After all, Dad is a 'perfect' man for every daughter and nothing less would be acceptable to a daughter then the standards set by every Dad to her beloved daughter.
Every daughter knows that her Dad is there to love her unconditionally and he has no grudges to show this affection to her little princess every day.  As they say, a Dad never pretends, he always means it!
A word of approval and encouragement from a father mean a lot to every daughter. It's not only develops a self-confidence but also gives them a feeling of adequacy. No one than a father can adore the inner qualities of her daughter and accept her in an elite way for what she is!
It has been observed that the women who have been strongly backed by their father's word of love and encouragement have a great self-image by encouraging about her inner qualities over physical appearance and esteem. In fact, those who miss this 'blessing' turns out to develop a feeling of despair and worthlessness over a period of time.
A Dad is, of course, a first man in a daughter's life whom she starts loving unconditionally.  Not just love, every daughter respects her Dad to her core. Mind you, Daddy, your princess will strictly adhere the rules that are set by you. She would love to abide by the boundaries set by you if she truly respects you.
Every daughter knows that her dad would always proceed with the things that are in her best interest. So, in a way she gets acquainted with the concept of an immortal trust in her Dad for every important aspect of her life. After all, her Dad is the most influential man in her life whom she adores like anything.
We live in a world of evil where 'dishonesty' has turned out to be the best policy for the people around. In the world of disbelieve and distrust, every daughter needs a candid man that could guide her through the important aspects of life and who else can be better-off than her own Dad.
Over the years, how a dad treats his wife leaves a significant impact on every daughter's mind. The concepts like marital bliss and respecting your spouse are introduced by Daddys to their lovely daughters from their juvenile age. The way a Dad treats her wife leaves a significant impression on every daughter's mind that how would she be expected to be treated as a wife?
A study revealed that the daughters who spend more time with their Dad are less prone to eating disorders and negative body image. Her 'mentor' takes her through all the ups and down remarkably escaping the negativities around.
No Doubt that role of Dad in a daughter's life is so precious that it cannot be reinstated by any of the means. So, all you Daddy's princess, don't forget to thank god to bless you with a man as a Dad who knows how to exude kindness and love around her.

The following two tabs change content below.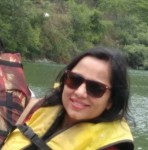 Reema Singhal
A finance postgraduate with 3 years of work experience with a leading media house, Ms Reema Singhal gave her way to the writings 2 years back. Motivated by the concept 'Be your own boss', blogging always magnetized her as a profession. Blogging entices her creative bend of mind and she feels good about acquiring knowledge in different streams. Till date, she has worked anonymously for many projects and has an extensive experience of writing for food, travel, beauty, health, real estate and lifestyle. Reema Singhal is an enthusiastic writer who is a fervent foodie, loves to travel and interact with the people from different walks of life. She meticulously believes "Being Human is the god's greatest blessing, so live each day King-size".

Latest posts by Reema Singhal (see all)