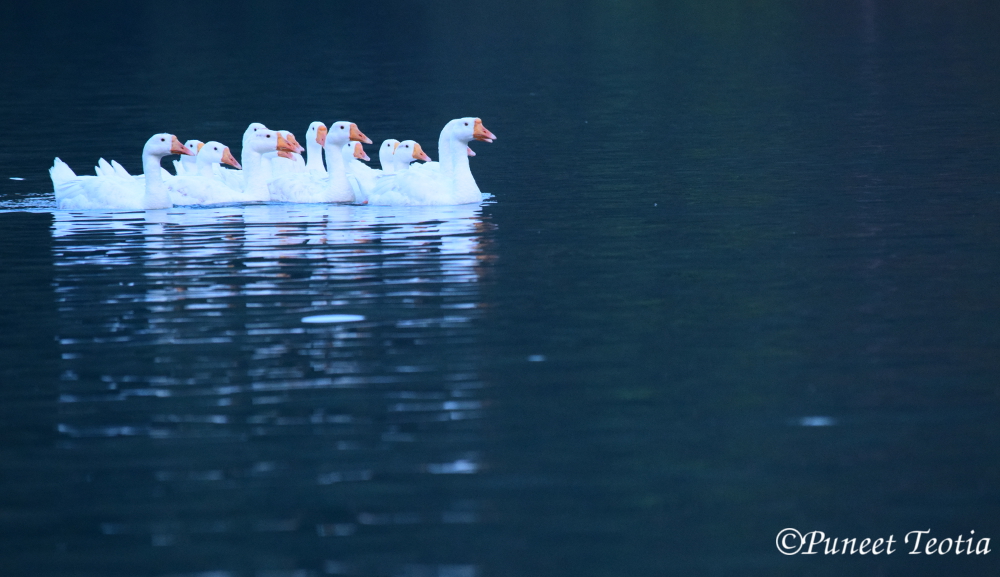 Another month. Another trip. June is the time when the weather is too hot in Delhi. So, it's time to take a break at some cool place. This time the destination we choose is Nainital. But as this is tourist season in Nainital, it is quite hard to find a good stay near City Center. So, one has to explore nearby options too. We had found one of the stays in Sattal.
Sattal or Sat Tal (सात ताल), means seven lakes, is an interconnected group of seven freshwater lakes situated in the Lower Himalayan Range near Bhimtal, a town of the Nainital district in Uttarakhand, India. The lakes sit at an altitude of 1370 metres below lush orchards in the Mehragaon valley. Sattal is one of the few unspoilt and unpolluted freshwater biomes in India. It set amongst dense forests of oak and pine trees. These lakes are a paradise for migratory birds.
The Seven Lakes Of Sattal are Panna Tal (or Garud Tal), Nal-Damyanti Tal, Purna Tal, Sita Tal, Ram Tal, Laxman Tal, Sukha Tal (or Khurdariya Tal). Along with boating (Given the number of lakes in the town, it is a favourite thing to do in Nainital), people can also be enjoyed kayaking in Sattal, amidst its lush greenery and charming lakes.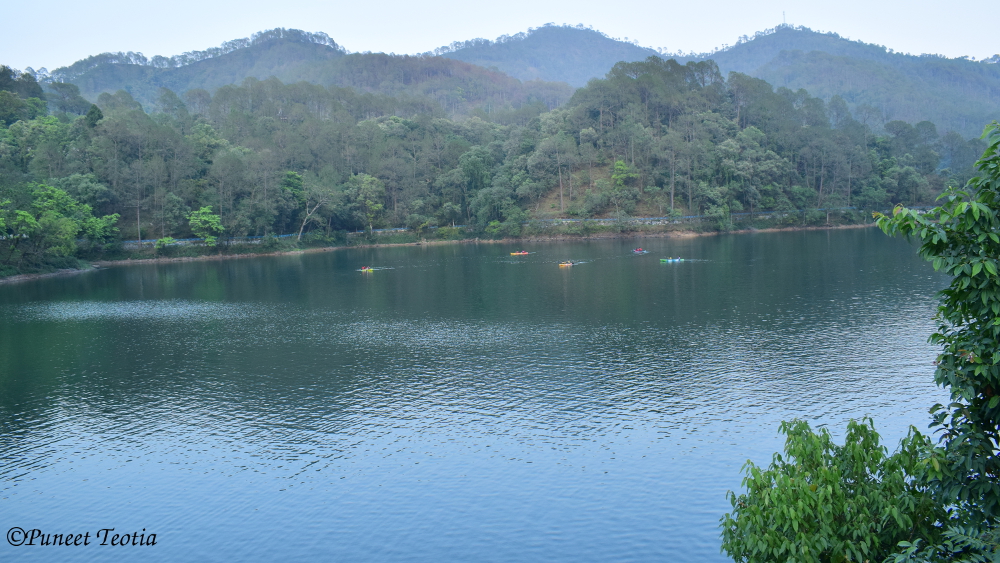 We booked our stay in Sattal via OYO Rooms. We did not have much expectation with the place as OYO is more famous for budget hotels rather than the luxury. But this one, Chandra Hotels, is really good. The location of the hotel, it's staff, maintenance, food and ambience are of high standard. Like the idiom, the blessing in disguise, the peak season is the reason because of which one of our deluxe room is upgraded to the family suite due to non-availability. As every pro come along with cons, there are some cons with this place too. The service is slow but one can ignore it because the staff has pleasing and happy personality.
Next day, we went for the sightseeing around Sattal. One can enjoy the paragliding there. Then we went to Golu Devta Temple in Gorakhal adorned with thousands of bells. It has believed that if you had wished for something and write it on a paper and tied inside the temple, it's definitely gets fulfilled within six months. On completion of the wish, people offer bells to Golu Devta. Because of its tranquil atmosphere, this temple attracts people to itself. After praying in the temple, we left for Mukteshwar. On the way to Mukteshwar, I found tea plantation about which I was completely unaware of. I had no knowledge regarding tea plantation in Uttarakhand. The place was nicely maintained. You can step down into the tea garden and enjoy a walk. The greenery of tea leaves was a soothing experience for the eyes. Like the tea garden, we also found an apple orchard in the way. The trees, on both side of roads, were full of apples. Although, the apples was not fully blossomed yet. After spending some time at an apple orchard, we proceed to Mukteshwar and, boom, the weather changed completely from a bright sunny day to a rainy day and it was raining heavily. This was my second trip to Mukteshwar temple (Click Here to read my previous experience). Last time when I was here the sky was clear and the weather was pleasant. This time weather was pleasant too but in a different way. We need to wait for half an hour in the car even after we reached the temple. When the rain gets little slow we stepped out of the car to visit the temple. But it was momentarily relaxation provided by Indra Devta (Rain God), as soon as we reached the temple entrance it again started heavily. After Mukteshwar Temple, we dropped rest of the plan and came back to our hotel. On the way back to the hotel, we stopped at The Swiss Village for lunch. The place was quiet and neatly maintained. Visitors have the option to use their skills on various indoor games. The food and ambience were awesome but service was too slow due to the shortage of staff, as they mentioned.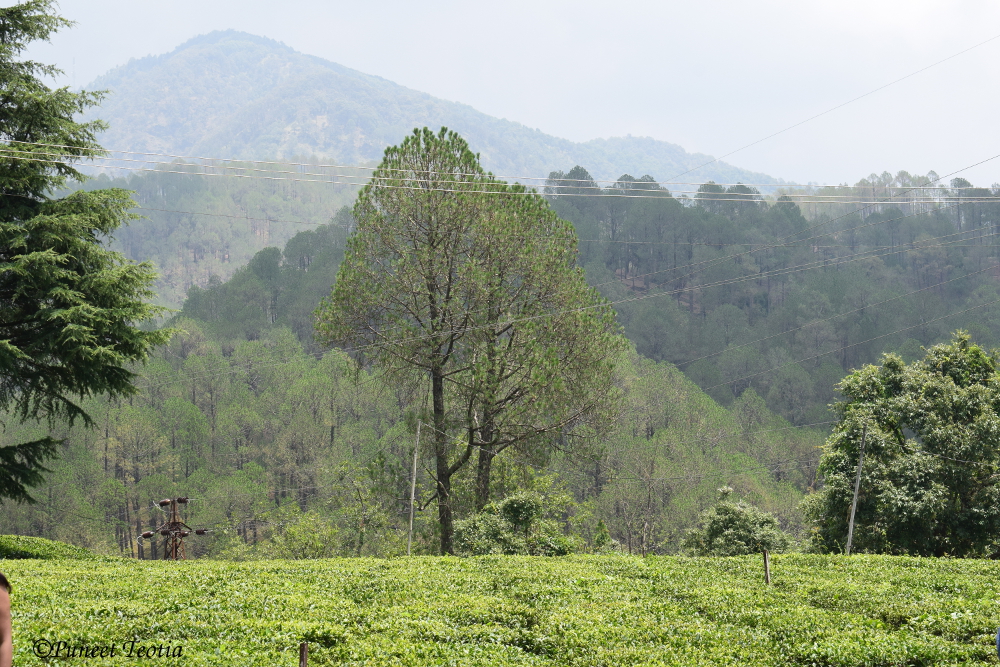 Next morning, we left around 9:30 in the morning for Jim Corbett which is at a distance of 100 Km from Sattal. We have chosen a few places on the way which we planned to visit. The first stop was Nainital Zoo. The zoo remains closed on Holi, Diwali and every Monday. Today is neither Holi nor Diwali but, alas, it is Monday. So, we had no option left other than moving ahead for next point. The weather was pleasant because of previous day rain.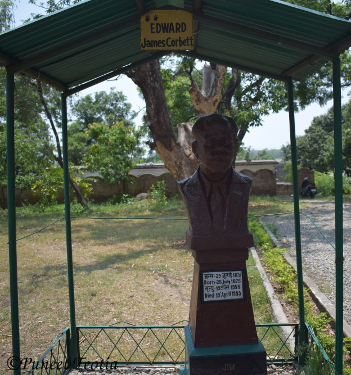 Around noon, we reached Jim Corbett Museum. The museum stored and maintained the belonging of James Edward Corbett. He was a British-Indian hunter and tracker-turned-conservationist, author and naturalist, who hunted a large number of man-eating tigers and leopards in India. The museum is actually a heritage bungalow of Jim Corbett. The museum brings the memory of the life and activities of the spectacular and distinguished person in the jungle of the Kumaon hills. The museum was spread over 1.64 hectares.
We reached to our resort, Ashoka's Tiger Trail, around 3:00 pm. As we were tired, so we decided to spend rest of the day in the resort only. Next morning, at 5:30 we left for the Jim Corbett National Park. This was my fourth trip to the park. It's only been ten minutes passed since we left for the park and we have seen Deer's pair which was soon followed by a flock of elephants. The Safari was started on a good note. Jim Corbett National Park is the oldest national park in India and was established in 1936 as Hailey National Park to protect the endangered Bengal tiger. The park has sub-Himalayan belt geographical and ecological characteristics. An ecotourism destination, it contains 488 different species of plants and a diverse variety of fauna. Corbett National Park comprises 520.8 sq km area of hills, riverine belts, marshy depressions, grass lands and a large lake. The elevation ranges from 1,300 to 4,000 ft. Winter nights are cold but the days are bright and sunny. This is the first time I got to know that there was a temple deep inside the forest dedicated to Mata Sita. It is known as Sitabani temple. It is believed that Luv and Kush, sons of Shri Rama and Mata Sita, took birth at this place. The temple was one of the most peaceful and beautiful places inside the forest.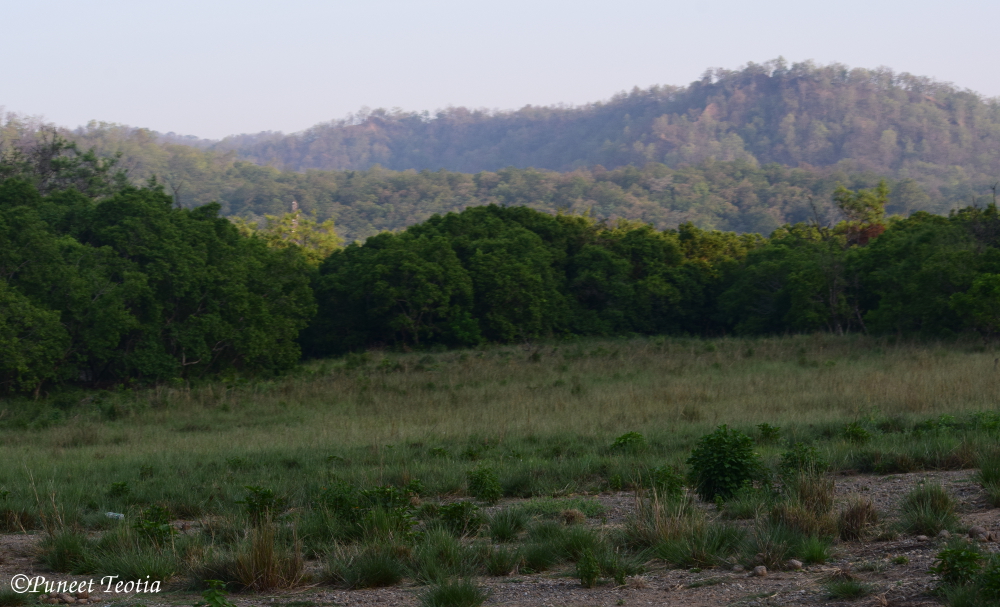 We left for Delhi soon after we are back from the safari. Although NH24 is not a highway to known for good Highway dhaba's unlike NH1 but this time I found one Shiva Dhaba. There are many dhaba's using the same name but the one on which we took stop was of Mama Yadav's. The food was awesome there and one must give a chance to this place.